URGENT MEDICINE RECALL PHARMACY LEVEL Norflex Tab 100 mg 100 Pharmacode 255009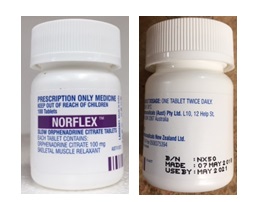 Click here to read the notification from iNova Pharmaceuticals.
Click here to access the acknowledgement form.
You MUST complete the acknowledgement for immediately regardless of whether you have the affect batches or not.
ProPharma / PWR have unaffected batches available. Simply re-order next order cycle and stock will be available.
IMPORTANT: ProPharma / PWR are not accepting returns for this recall. All dealings must be direct with iNova Pharmaceuticals (NZ) Ltd c/- Radiant Health Ltd
We thank you in anticipation of your ongoing support.