SUPPLY INTERRUPTION Ergometrine Inj 500 mcg/ml 1 ml 5 Pharmacode 500372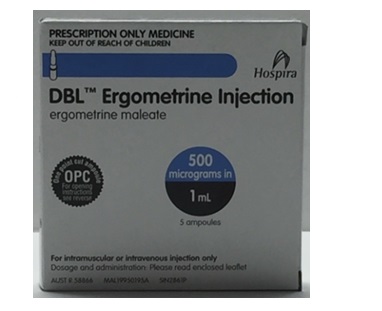 Click here to read the notification from Pfizer relating to the supply of the above mentioned product.
The alternative product listed under Section 29:-
Ergonovine Inj 250 mcg per ml 1 ml 5                         Pharmacode 2557061
Note this product is listed from 1 November 2018 until 30 June 2019 only.
Being a Section 29 product it is non-returnable
We thank you in anticipation of your ongoing support.