Reutenox Tabs 20mg 20 Pharmacode 2463121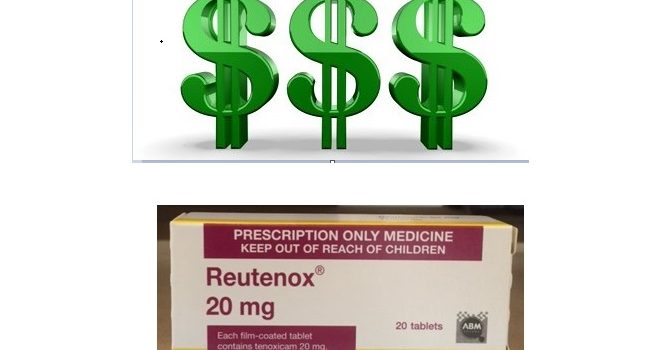 In association with ABM Pharma, we are pleased to advise of a PRICE DECREASE for the above mentioned product effective from 1 June 2016.
This is very important to pharmacy in that you will be able to make an additional margin of $0.86c per pack until 1 September 2016.
We would ask you to continue to use this product until stocks are depleted or 1 December 2016. This way we can work together to ensure that no one is disadvantaged. Stock remaining (full packs only) at end of November 2016 can be returned for full credit, but must be returned to ProPharma/PWR no later than 9 December 2016. Late returns will not qualify.
Pharmac have recently awarded the tender for Tenoxicam Tabs 20mg to Tilcotil Tabs 20mg 100 with Sole Supply commencing 1 December 2016.
Reference pricing will apply from 1 September 2016, but is of no importance as the price is already at that level.
This is a Win-Win for pharmacy and on behalf of pharmacy we thanks ABM Pharma for this generous benefit.