Reference Pricing 1 September 2018
The following product(s) are being reference priced from 1 September 2018, which comes about from an alternative being award the Sole Supply within the next few months.
We are highlighting these so that you have time to manage the transition.
With price support from the suppliers ProPharma / PWR will be reducing the pricing to match the new subsidy (price) from 12 August 2018 (where applicable).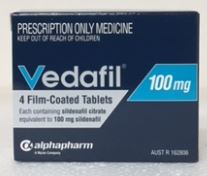 Pharmacode 2377802 – Vedafil Tab 100 mg 4 from $2.75 to $2.20 and delisted 1 December 2018 (will remain available for NSS market)

Pharmacode 2476258 – EasyCheck Pregnancy Test 40 from $17.60 to $12.00 and delisted 1 December 2018
No price support provided for the following therefore price will not be reduced until stocks in the supply chain currently are depleted. We will replace (where practical) automatically to new brand at that time.
As of the date of this notification ProPharma / PWR cannot accept any of the above listed products for credit under any circumstances.