Reference Pricing 1 April 2017
The following products are being reference priced from 1 April 2017, which comes about from an alternative being award the Sole Supply within the next few months.
With price support from the suppliers ProPharma / PWR will be reducing the pricing to match the new subsidy from 13 March 2017(or earlier where practical)
We are highlighting these so that you have time to manage the transition.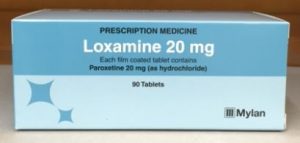 Pharmacode  2443015 Loxamine Tab 20 mg 90 from $4.32 to $4.02 and to be delisted 1 July 2017
Pharmacode 2354314 Terazosin-Arrow Tab 2 mg 28 from $0.45 to $0.42 and to be delisted 1 July 2017
Naturally where practical and possible we would appreciate your continuing to order the incumbent brand as long as possible so that we can clear the supply chain. It helps both you and us.
ProPharma / PWR will put an automatic replacement on where practical so that once the supply chain has exhausted, you will be supplied with the alternative.