MUST READ OPPORTUNITY Valcyte Tablets 450 mg 60 Pharmacode 2084767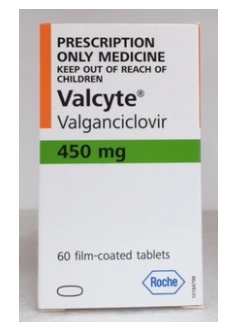 The supplier has made available an extremely generous offer, which we would ask that you give serious consideration to. While we cannot help with stock already purchased, this is an opportunity for you to make extra margin until 31 July 2019 at latest.
Stock is limited to approximately 70 units and will only be supplied once orders have been accumulated from this mailer. First in best dressed.
ProPharma / PWR cannot accept VALCYTE TABLETS 450 MG 60 for credit under any circumstances.
Schedule price $1050.00 (excluding GST) – $1086.75 ex wholesale
One off offer $191.25 per unit (excluding GST) – $197.95 ex wholesale
Click here to access the analysis prepared in order that Pharmacy can make a finite decision on whether to order or not.
Reference pricing will apply from 1 May 2019 at $225.00 (excluding GST) – $232.88 ex wholesale.
Delisting will occur 1 August 2019
Stocks are very limited and we are providing this opportunity on an INDENT basis only. Meaning you need to print out this article and fax the order to Noel Wright on 06-9520035.
Together we can make this a seamless and painless transition.
We thank you in anticipation of your ongoing support
FAX INDENT ORDER
Pharmacy Stamp:-
Clear legible name & signature of person ordering: -_______________________________________________________
I would like to order_________ bottles of Valcyte Tab 450 mg 60
Fax to Noel Wright
06-9520035
Orders must be FAXED no later than Thursday 28th March 2019 and will be processed the following week providing stock remains available.
Not available via your daily ordering.