IBUPROFEN SR TAB 800mg 30 Reference Pricing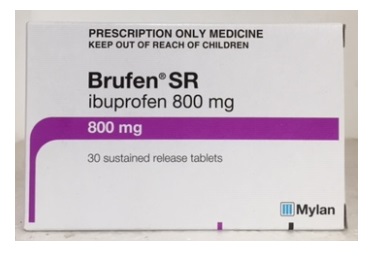 The following product is being reference priced from 1 April 2020, which comes about from an alternative being award the Sole Supply commencing 1 July 2020.
We are highlighting this so that you have time to manage the transition.
With price support from the supplier (Mylan) ProPharma / PWR will be reducing the pricing to match the new subsidy from 12 March 2020.
On this basis if you can manage your stock closely, then purchase stock after the 12th March 2020 you can potentially make a small gain on dispensings between then and the 31st  March 2020
Brufen SR Tab 800mg 30                                     Pharmacode 2534320                   Schedule price $7.99 reducing to $5.99 effective 12 March 2020.
Naturally where practical and possible we would appreciate your continuing to order the incumbent brand as long as possible so that we can clear the supply chain. This way we help the supplier, wholesaler and pharmacy.
ProPharma / PWR will put an automatic replacement on where practical so that once the supply chain has exhausted, you will be supplied with the alternative.
Together we can make this transition seamless.
We look forward to your ongoing support.