DISCONTINUED Timoptol XE Eye Drops 0.25% 2.5 ml Pharmacode 204366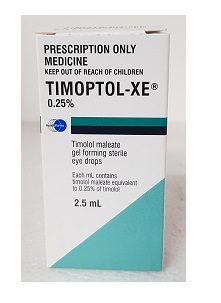 Click here to read the notification from Pharmaco relating to the above mentioned product.
As stated this is effective immediately as all supplies have been sold through to wholesalers in the week ending 21 June 2019.
Please note there are supplies within the supply chain at wholesale level.
As of the date of this notification ProPharma / PWR cannot accept Timoptol XE Eye Drops 0.25% for credit under any circumstances.
We thank you in anticipation of your ongoing support.