DISCONTINUED Questran-Lite & Questran-Lite S29 Pharmacode 776262 & 255588 respectively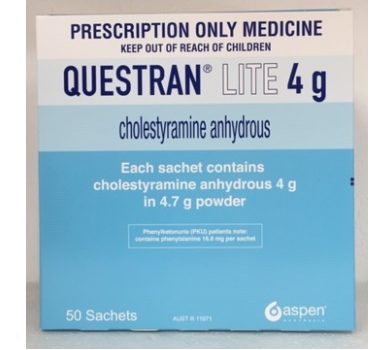 Aspen Pharmacare has advised the discontinuation of Questran-Lite.
Supply of the Questran-Lite S29 Pharmacode 255588 remains available within the supply chain.
As of the date of this notification ProPharma / PWR cannot accept Questran-Lite or Questran-Lite S29 for credit under any circumstances.
Please note that both of the above products are due to be delisted from the Pharmaceutical Schedule effective 1 June 2019
We thank you in anticipation of your ongoing support.