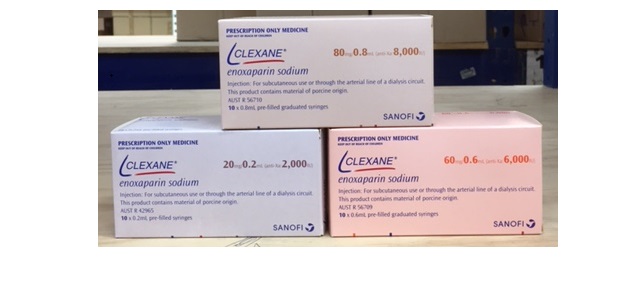 We have received a proposal from Pharmac involving  Enoxaparin (Clexane) and Plerixafor (Mozobil) resulting from a provisional agreement with Sanofi -Aventis that will have a serious impact on both pharmacy and wholesalers if we do not manage our stocks of all strengths closely.
Mozobil will be listed in Section H for use in DHB Hospitals and price reductions for Clexane both September 2016 and also September 2017.
Clexane price will reduce by approximately 17% in the pharmaceutical schedule from 1 September 2016 and a further 6 – 7% in September 2017
The price to wholesale will reduce effectively 12 August 2016, and we are pleased to advise that the supplier will provide price support for SOH at close of trade on the 12th which will enable us to reduce the price to pharmacy from 13th August  2016. We thank Sanofi-Aventis for their assistance which will ensure continuity of supply.