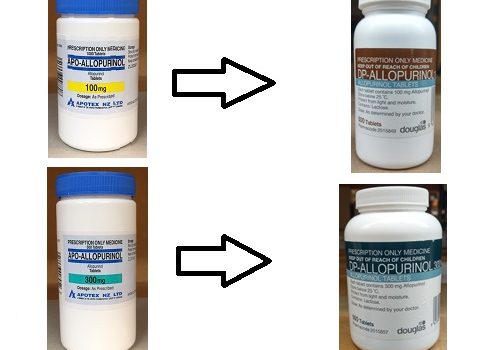 As advised via Pharmac Tender announcement there is to be a change in the listing and future sole supply.
New listing from 1 November 2017
Allopurinol-DP Tab 100 mg 500                        Pharmacode 2515849                                        Schedule price $4.54
Allopurinol-DP Tab 300 mg 500                        Pharmacode 2515857                                        Schedule price $10.35
Incumbent brand
Allopurinol-Apotex Tab 100 mg 1000 Pharmacode 2511878                   Schedule price $15.11
Allopurinol-Apotex Tab 300 mg 500    Pharmacode 2511886                   Schedule price $15.91
Reference pricing will apply from 1 January 2018.
We would recommend you continue to purchase the incumbent and we will change automatically as existing stocks are exhausted.
Benefit of staying with incumbent brand
Reasonable volumes and 3% of $15.11 ($0.4533) or $15.91 ($0.4773) is better than 3% of $4.54 ($0.1371) or $10.35 ($0.3105). Every cents count sat the end of the day.
You simply need to manage your stock so that you have ZERO stock at time of reference pricing being 1 January 2018.
Once again we need your support to ensure stock in the supply chain moves through to effectively ensure no losses are incurred.
Together we can make this a seamless and painless transition.
We thank you in anticipation of your on going support.